Hi everyone. Christianne shamed me about not updating Aidan's blog in a LONG time. So, here we go:
It has been a busy time since Aidan's birthday. First, there was the birthday celebration. Then, a week later, there was a week-long trip to Eugene to see family and friends (who are like family). Then back to work with things getting crazy busy for me. In the meantime, Aidan's started walking on her own some (took 11 steps on her own for the first time on Sept. 22nd), but prefers to have a finger to hold on to. Christianne and I spend a lot of time escorting her around the house. She is also learning to climb onto furniture and into and out of the bathtub - the latter not so gracefully, but no permanent injuries. This morning saw the opening and closing of dresser drawers - and the closing of fingers in the drawer. A mommy just can't be every where at once, can she? Aidan's trying to cut another tooth and it is a VERY slow process. On top of that, she has a cold. This week has been the week of bedtime refusal, screaming, crying, and walking across her mattress. I was pleased that it only took me 45 minutes to get her down last night. It was an hour the night before. Christianne's giving it a try tonight. :-) There are not promising sounds coming from the nursery. We are still working on eating with a spoon. She's getting the idea with soft things that stick to the spoon. We have a long way to go to make peas happen. ;-) She has her first skinned knee from falling down while walking. Today, Aidan and I fingerpainted while Christianne was at church. We now have Aidan's first artwork. I'll have to post pictures of that after we get them uploaded. Our little girl is growing up! Here are a bunch of pictures:
Birthday party day: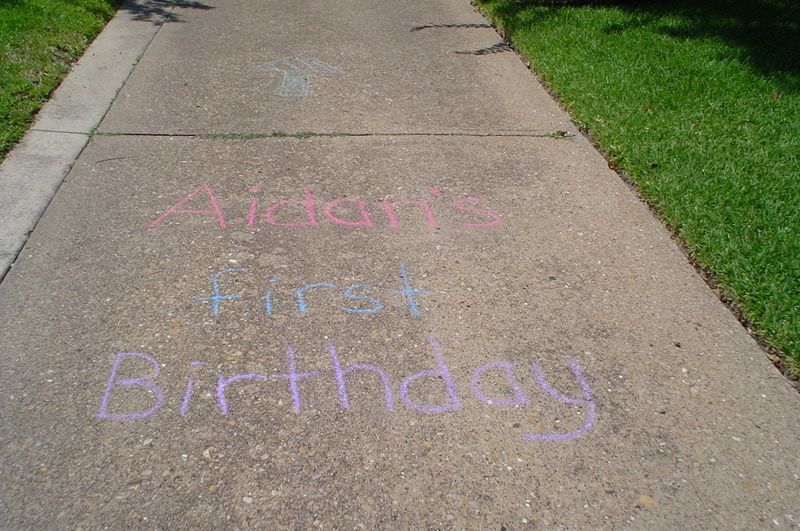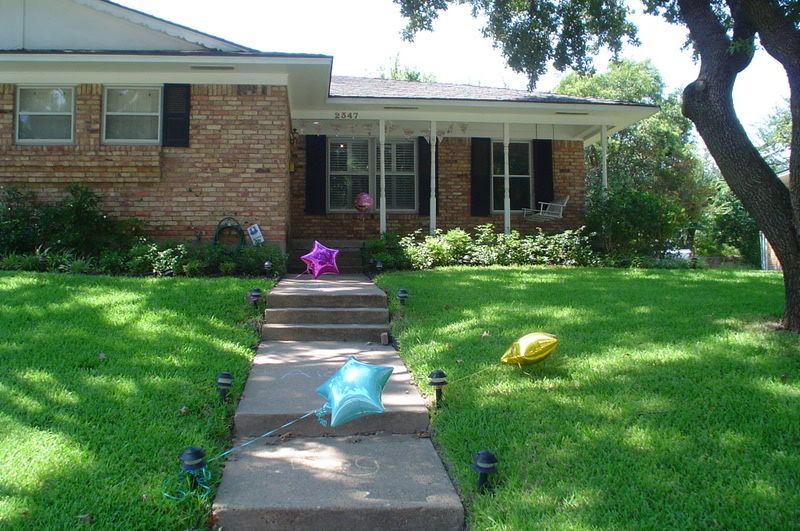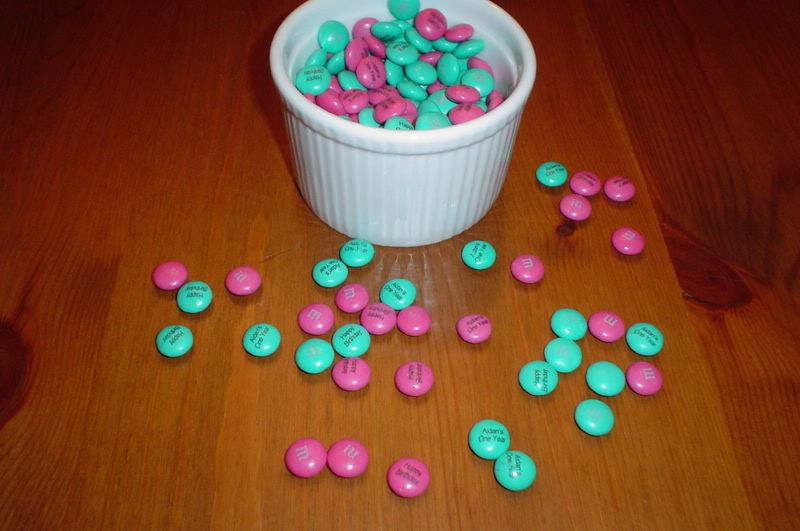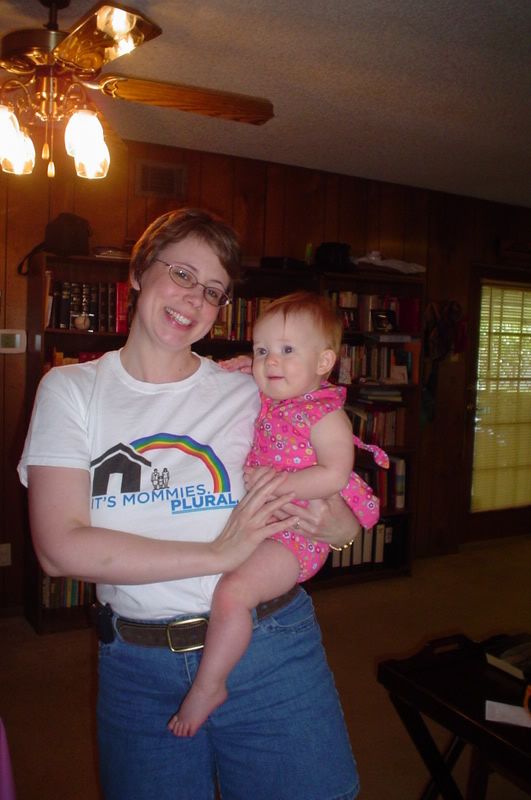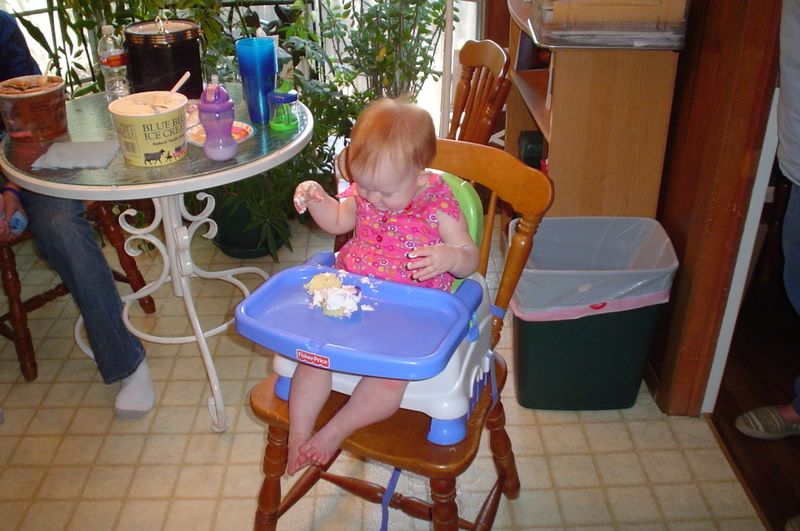 Two of her favorite toys:
(Some children will do anything to avoid bed, including urping on their brand new clean sheet - blog update was interrupted by sheet, Steve, PJ change.)
Outside at Gomma's house in Eugene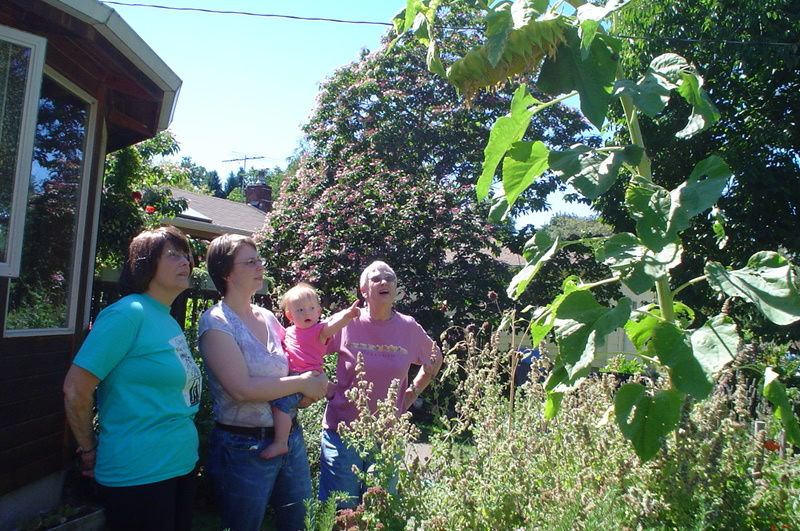 Opening and closing the door with Mama supervising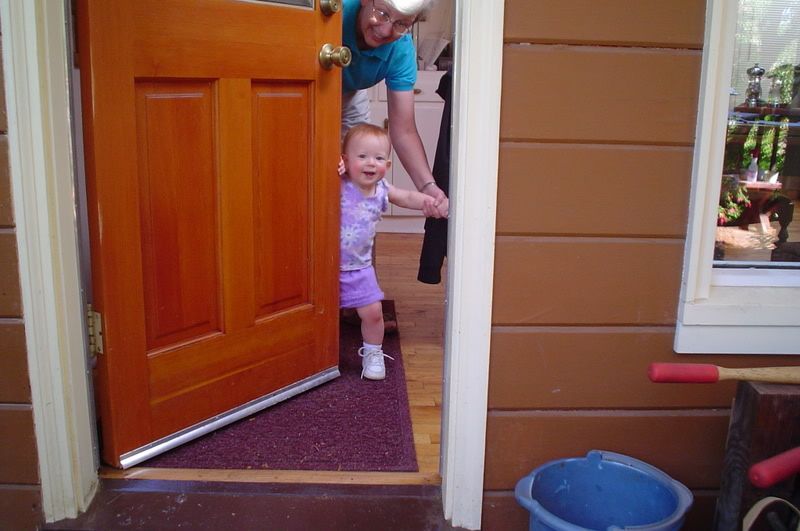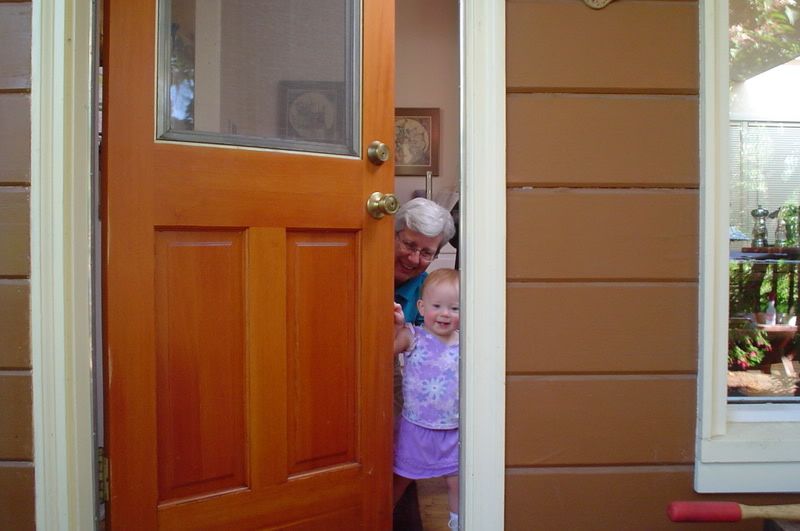 Two new experiences: eating a peach just picked off the tree and the Oregon Coast
Hanging out with Ted and Penny
That's all for now!