Some pictures to share:
Painting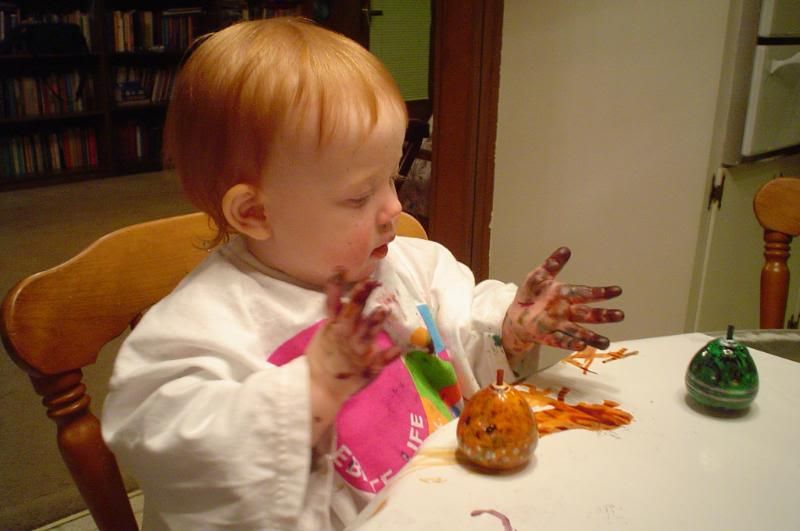 Currently, she loves to put socks on her hands - even better if she's just pulled them off her feet!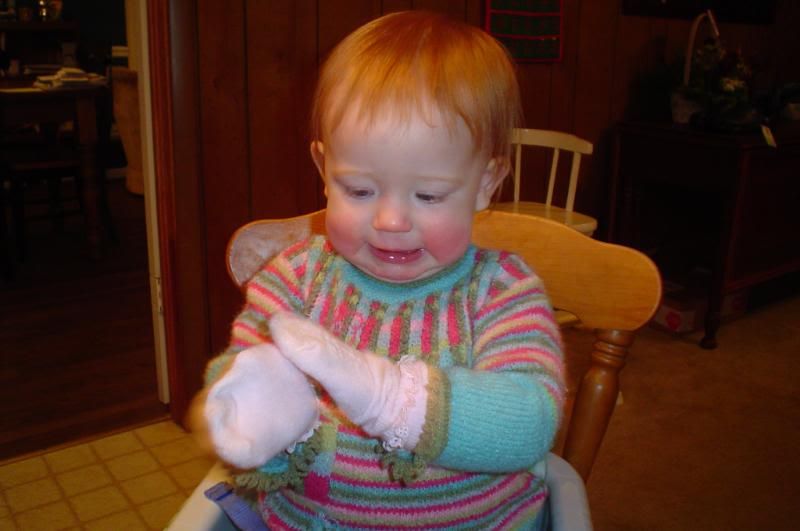 She also loves going for rides in the laundry basket with all her books piled in with her.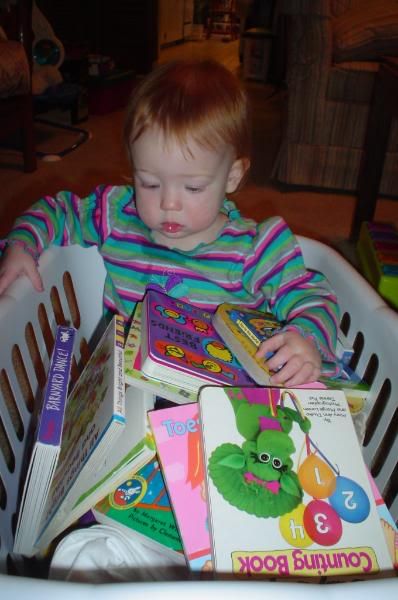 Eating with a spoon is much less messy than it used to be - not that you can tell from this picture! (Her fork skills are pretty good too.)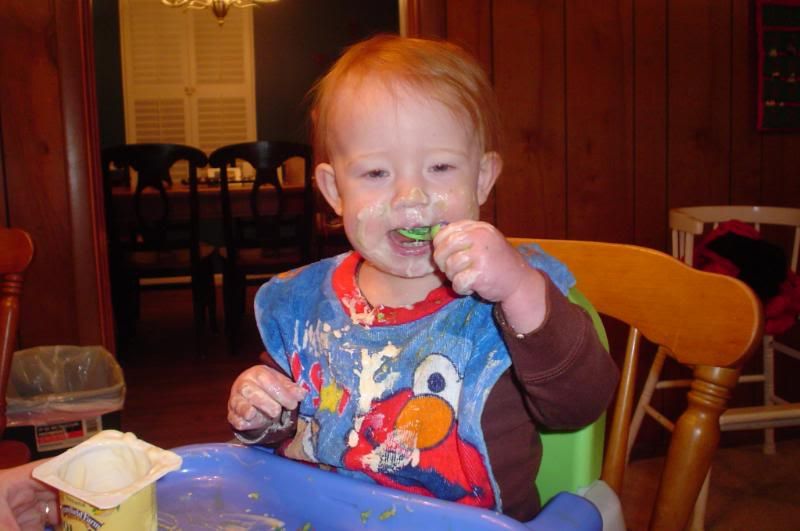 Using her rocking chair.