We started off in Wellesley. Christianne and Aidan played a lot while I was at a conference. But we had some time to play together too. And best of all, we got to see Gomma!
Playing "Beep, beep" in the rent car: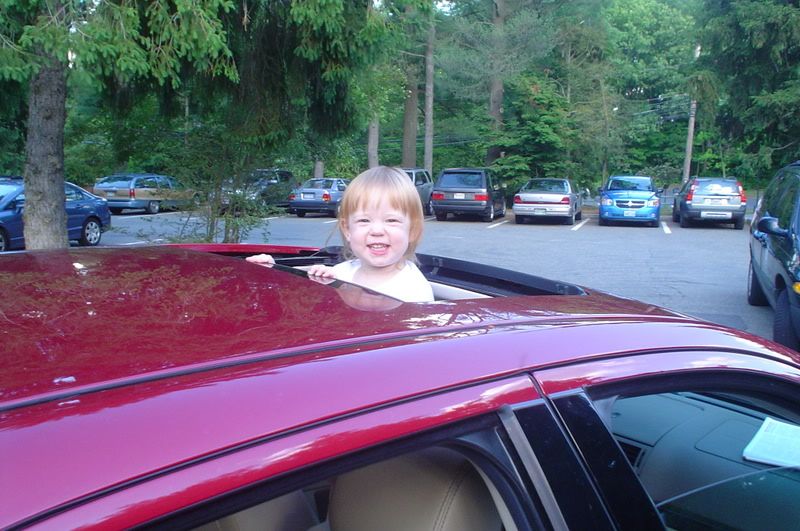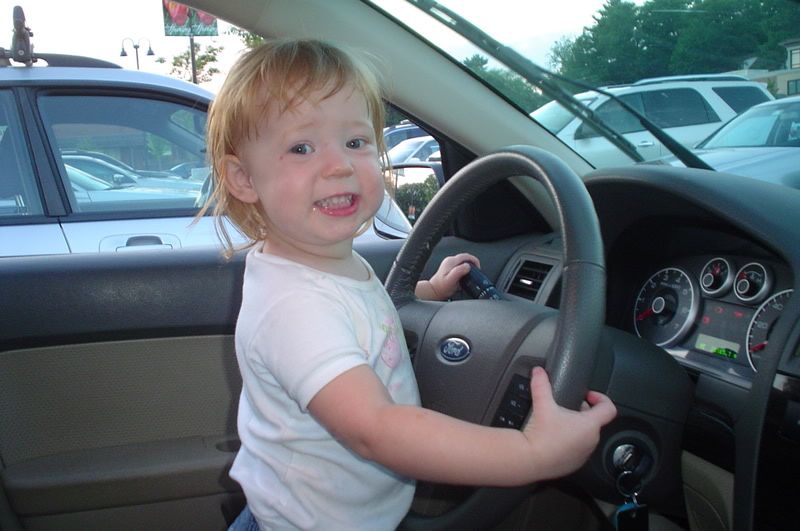 At the park:
Playing outside with mommies and Gomma: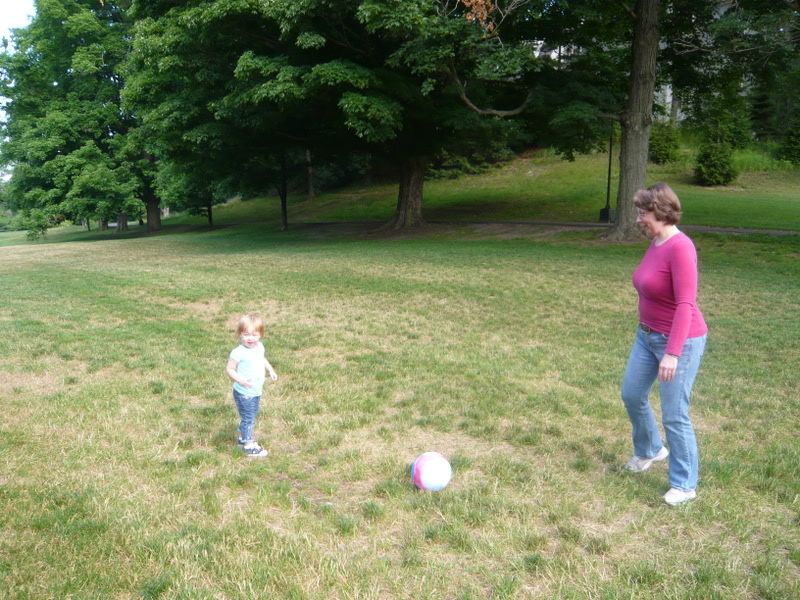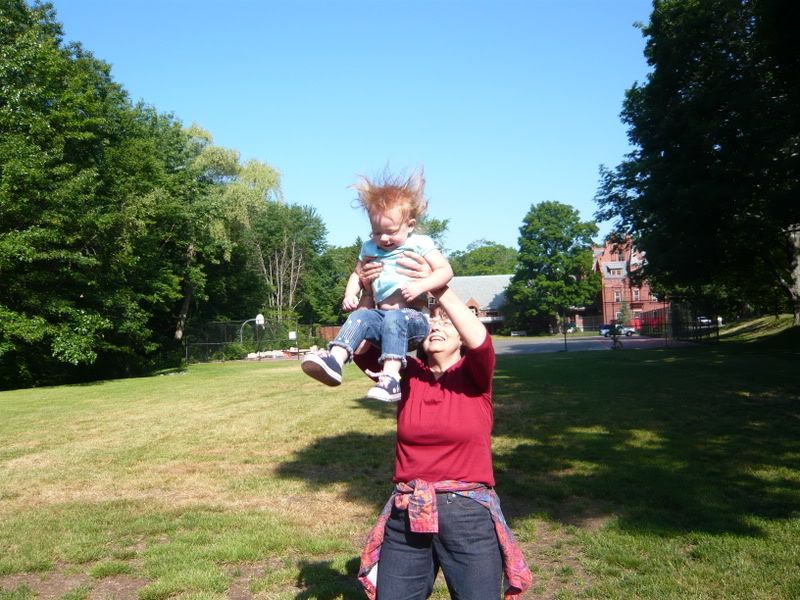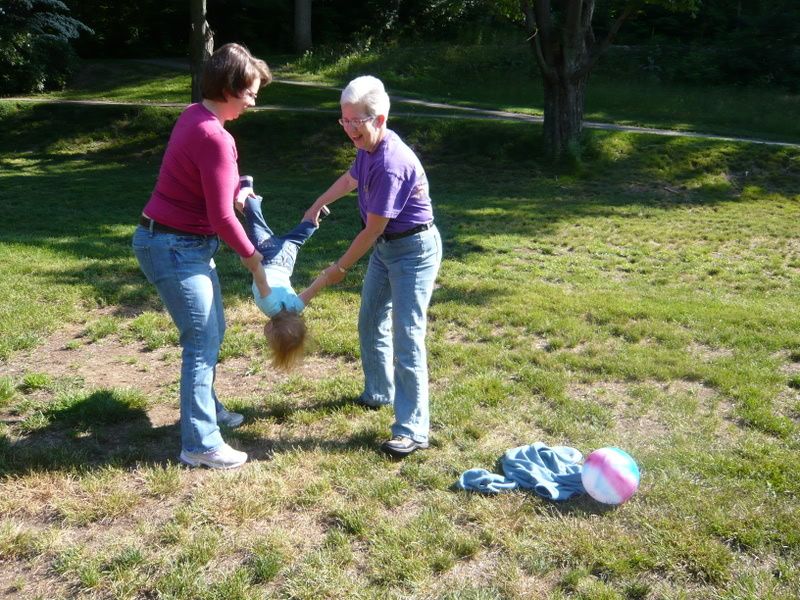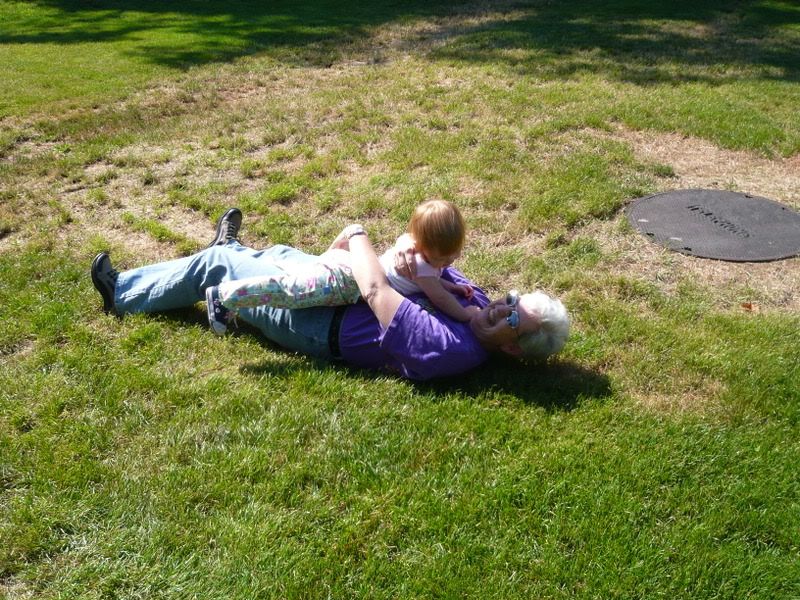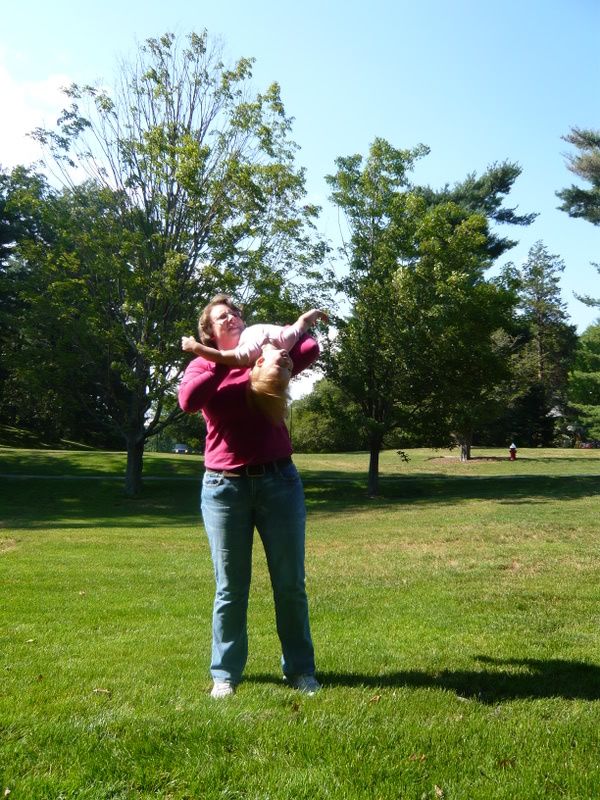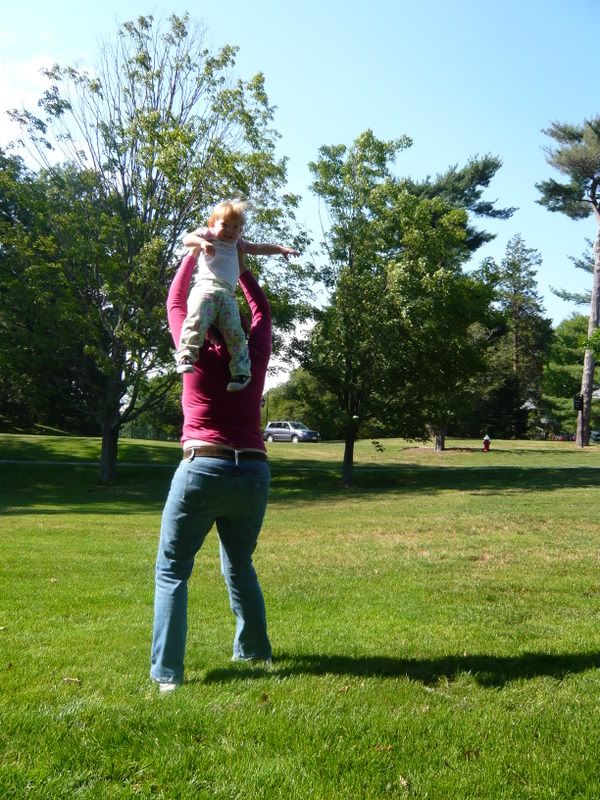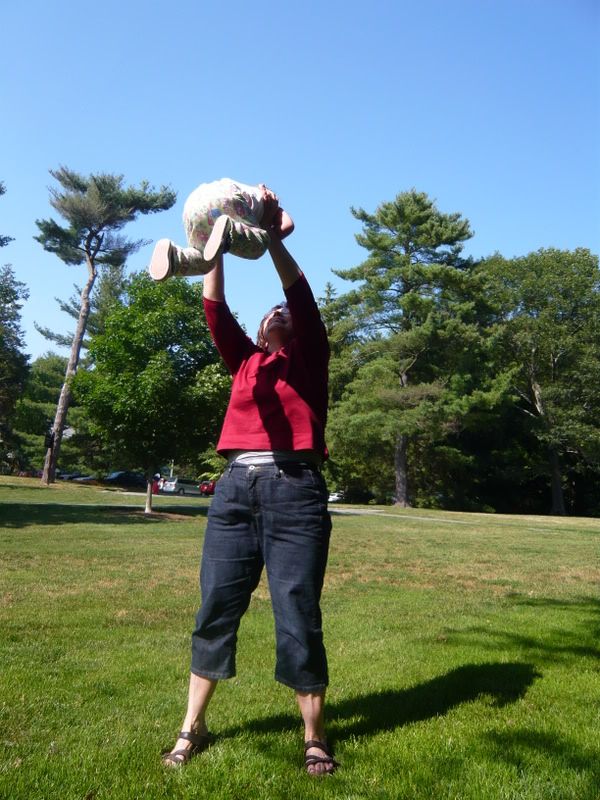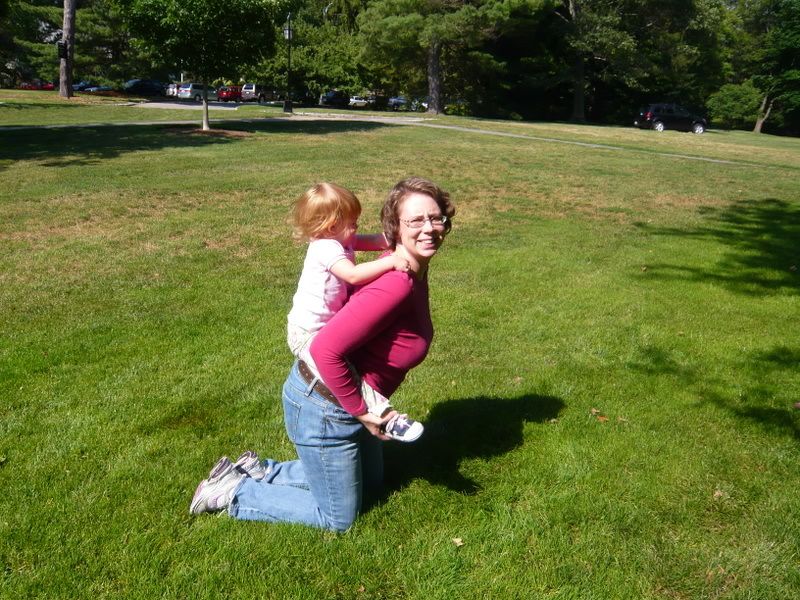 Learning to do a front handspring:
Sweet pictures: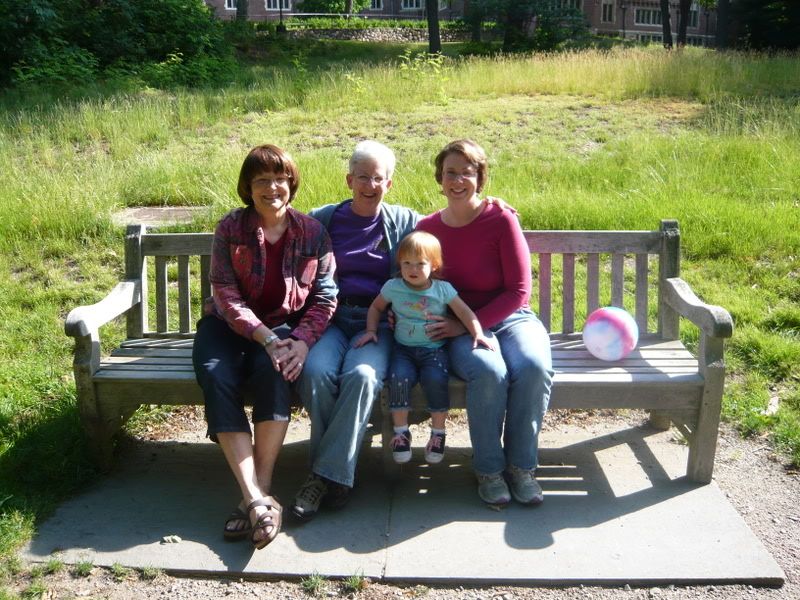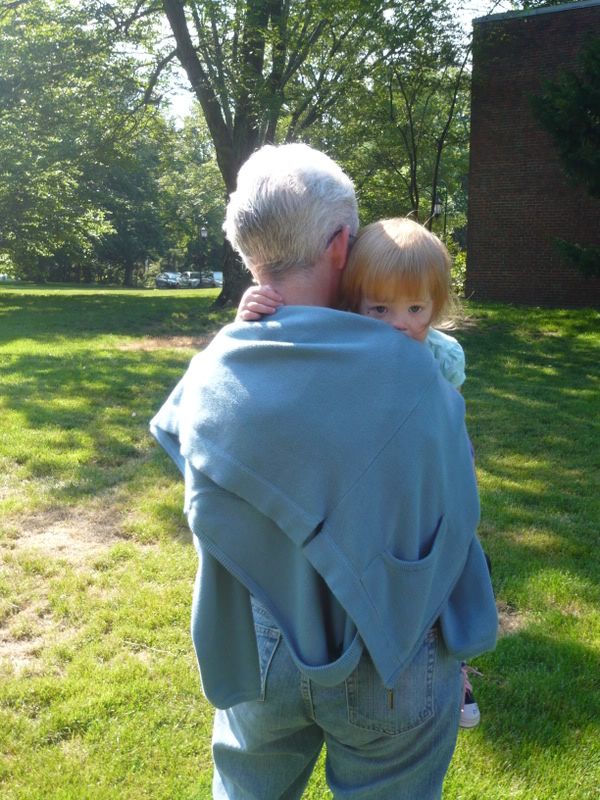 In Rockport, we visited Christianne's long-time friend Karin. On day she took us to an orchard in Essex where Aidan got to see lots of animals. She was a little unsure about some of them, but mostly enjoyed the experience. Poor little girl was sitting in time out when 3 sheep came trotting right by her (she was up on a little wall and not in danger of being stepped on). That freaked her out a bit.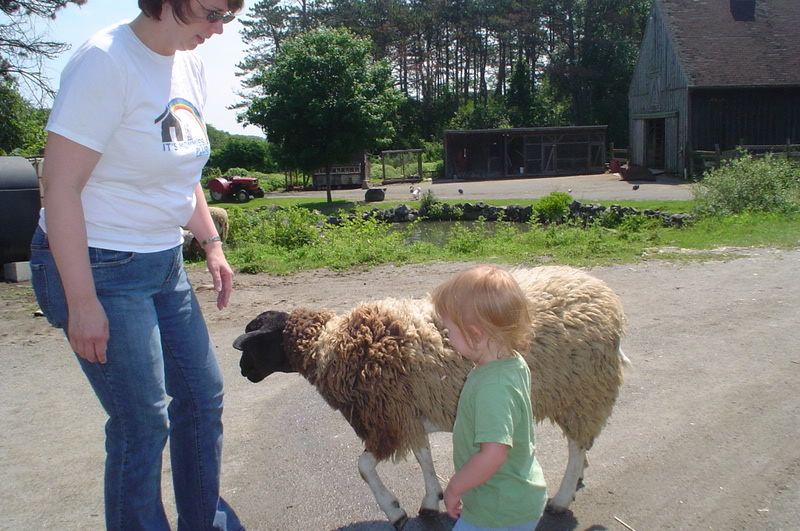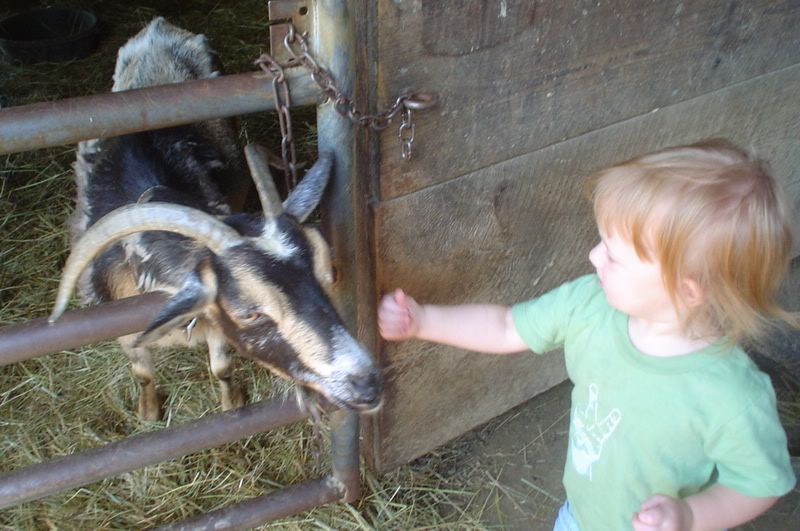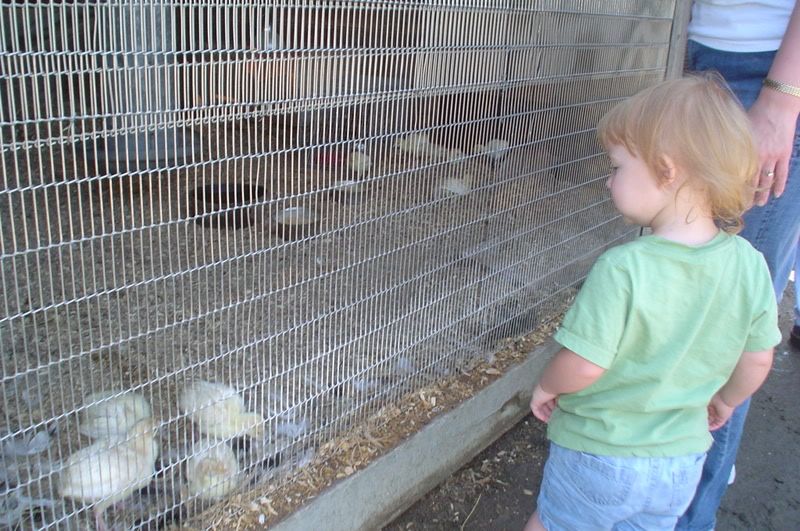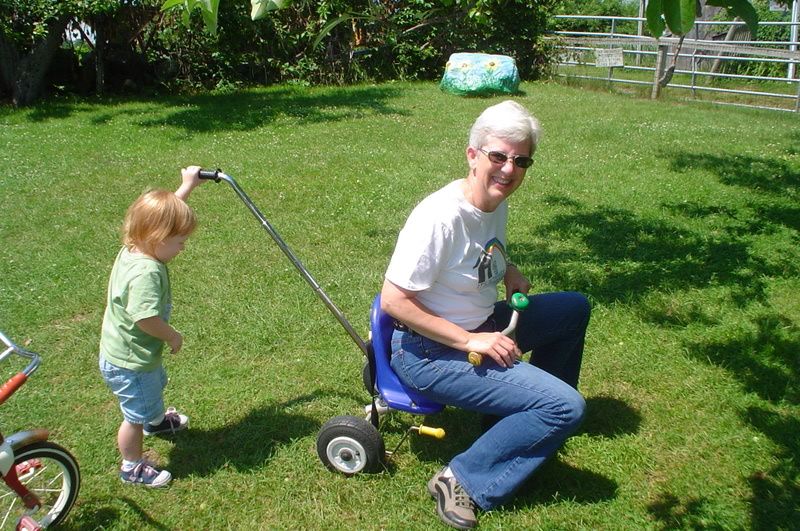 Next, it was off to Salem, MA, home of the famous witch trials. It was a bust of a visit from that standpoint, but we found a lovely commom where Aidan could run and run. She's also demonstrating her ability to fasten the straps on her stroller and push it HERSELF.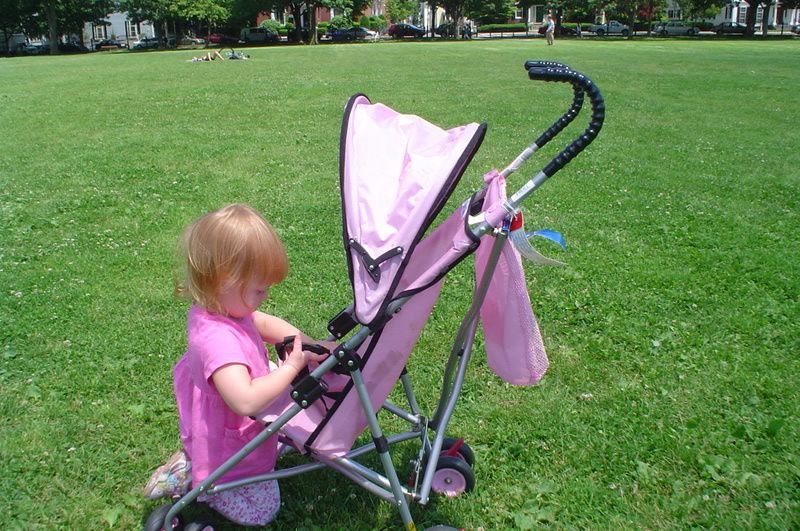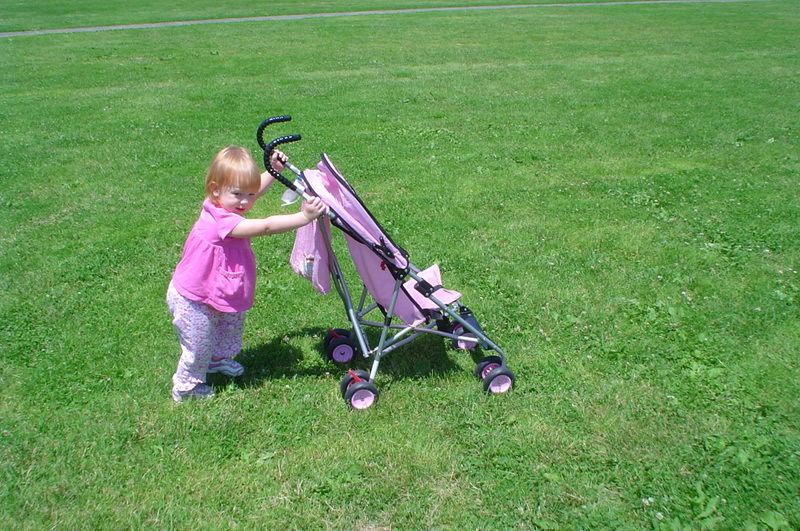 Aidan loves smoothies: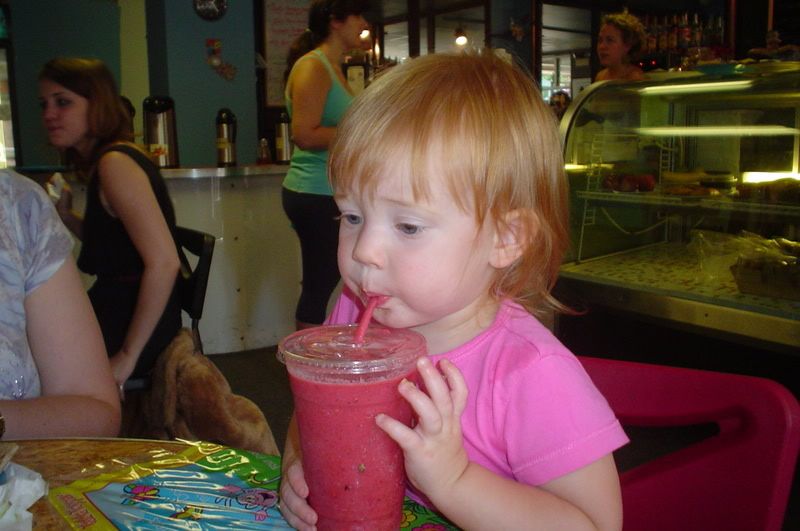 Then it was off to Boston. We spent a lot of time in Boston Common, looking at ducks and swans and running around.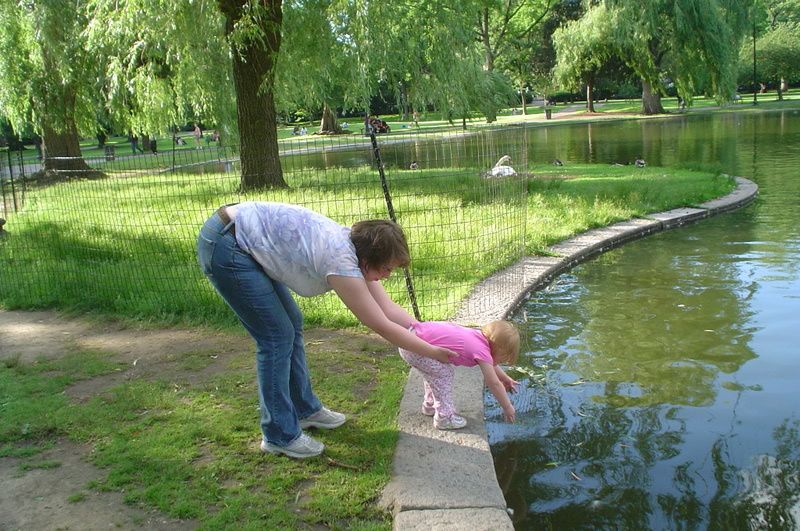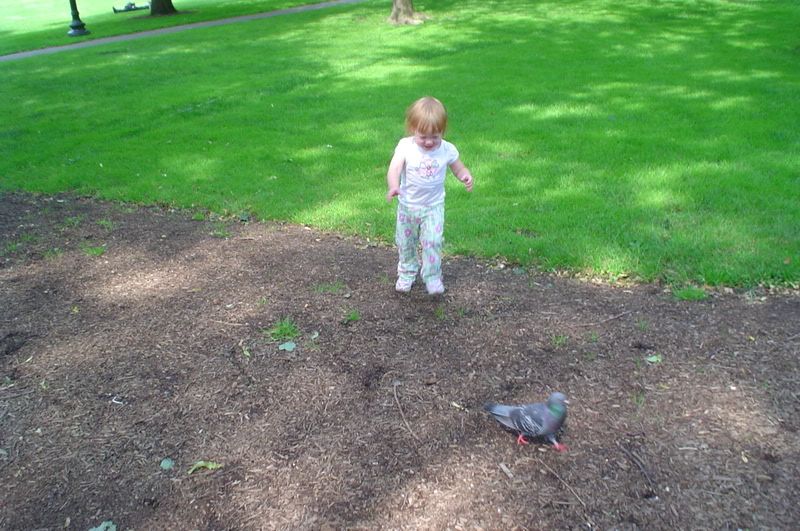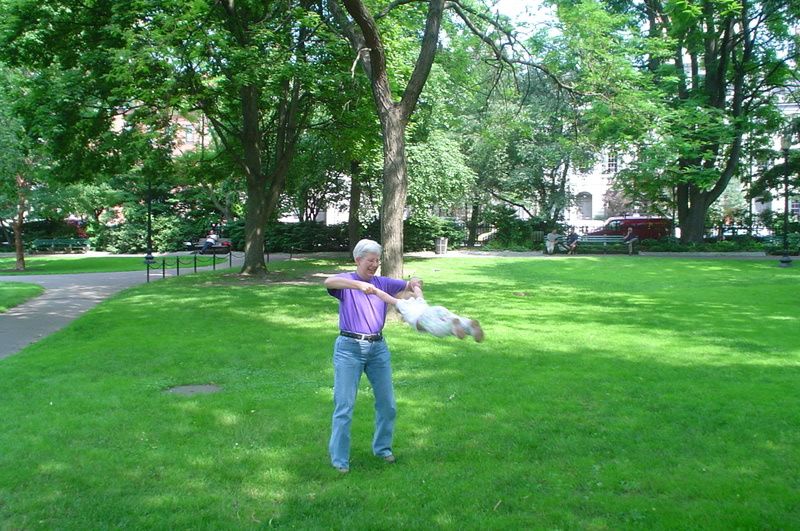 There are bronze ducks in the Common and Aidan had fun sitting on each and every one. I'm not sure we did. The last picture needs some sound. Imagine her saying, "Mama, mooooooove!!!!" and making "I'm working really hard grunting noises."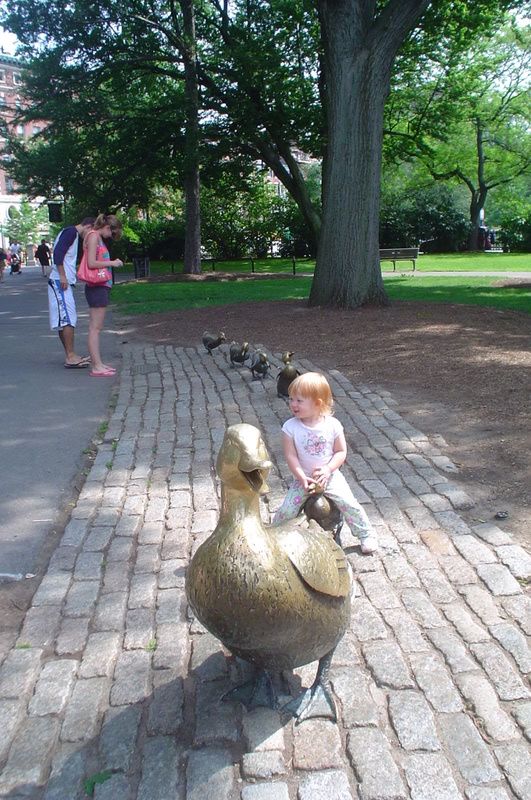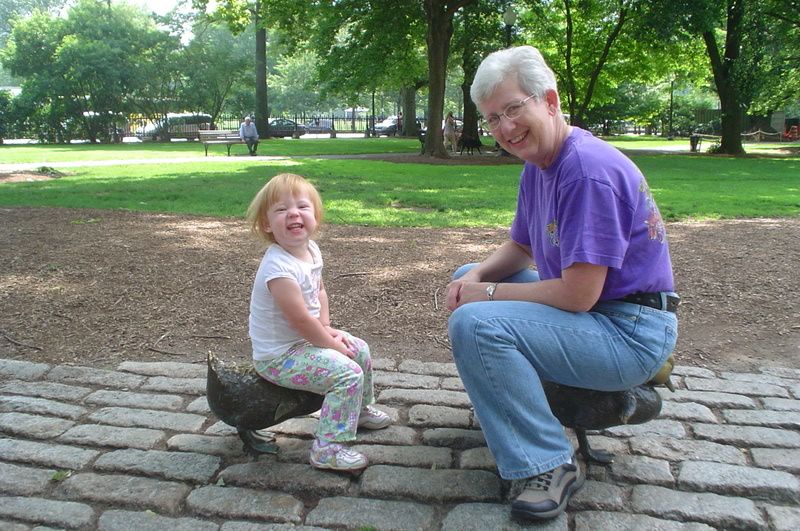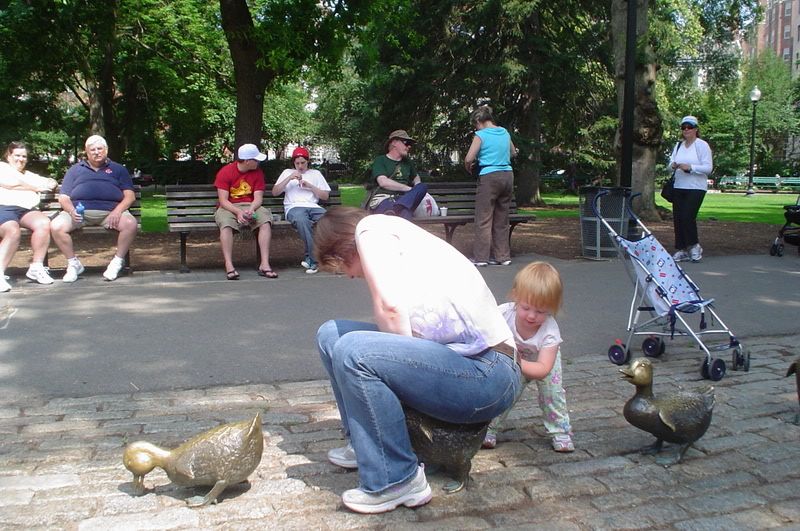 On our last day in Boston, we went to the New England Aquarium. Aidan was a little overwhelmed at first (it was rather noisy) but then she got into it. However, she totally freaked out when we watched the divers jump into the tank to feed the fish and the giant turtle.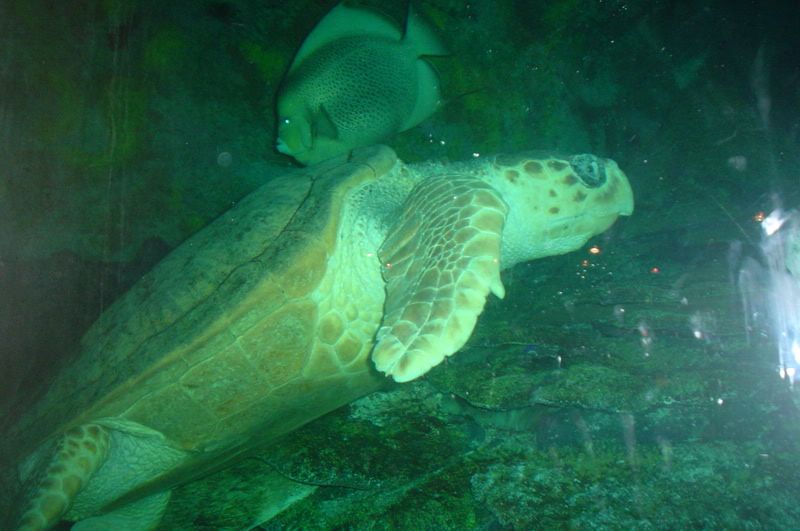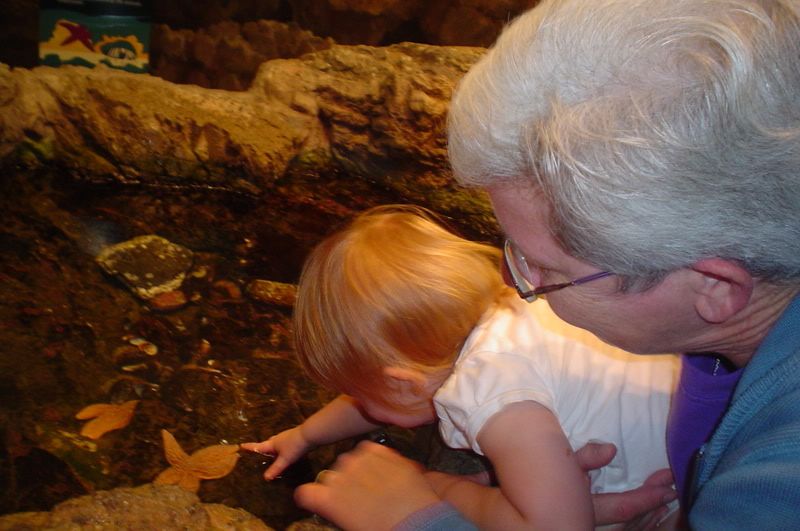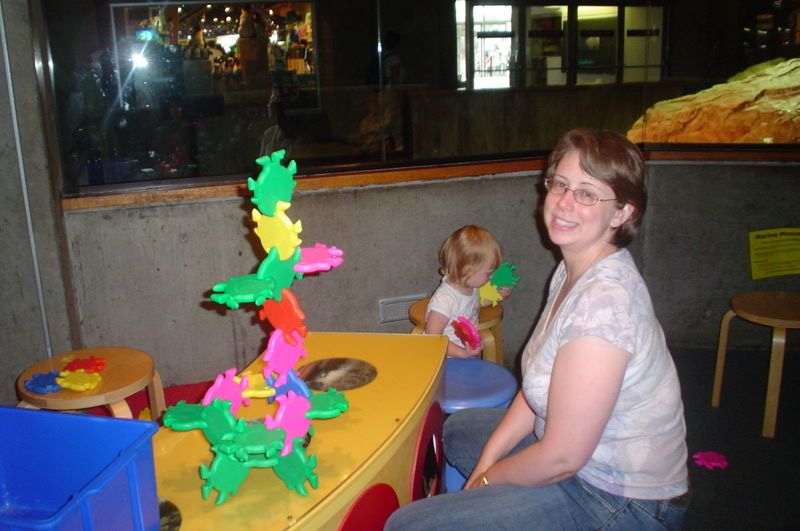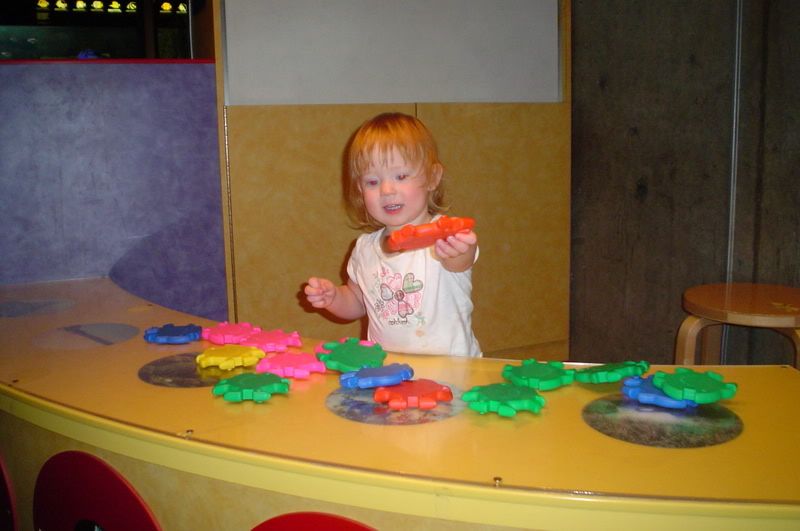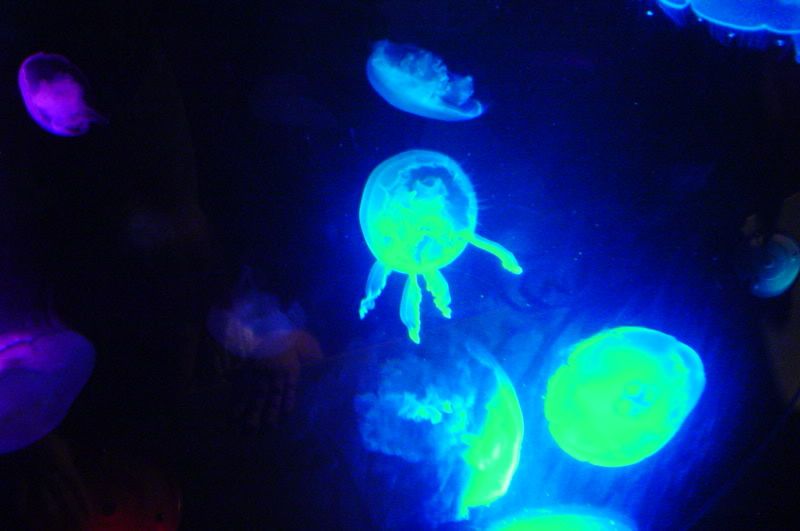 Aidan and I have a game we play called "boogity, boogity, boogity, boo!" This game is difficult to describe, but it entails me making little grabbing motions with my hand in front of her face for the "boogity, boogity, boogity" part and then with "boo!" quickly opening my hand. She thinks it is hysterical. For a long time, I would do it alone, but now she's started doing it back to me. I pretend to be surprise/scared and she laughs as much as when I startle her. These are pictures of her startling me. (You should hear her try to say "boogity")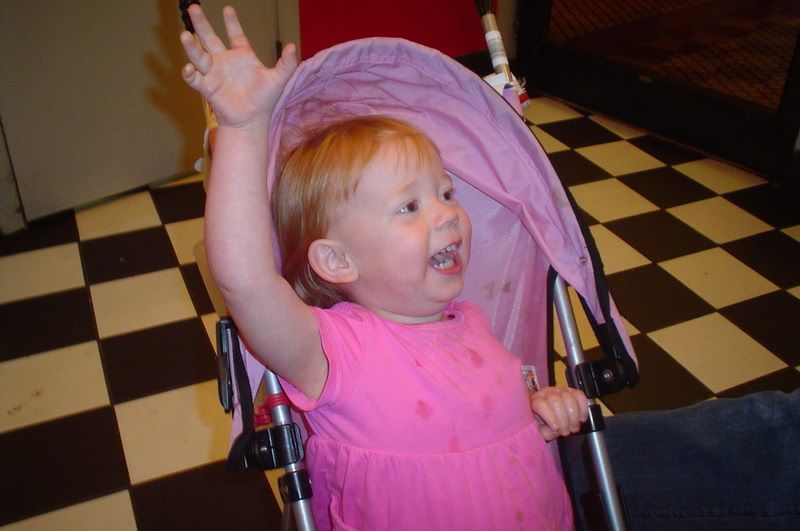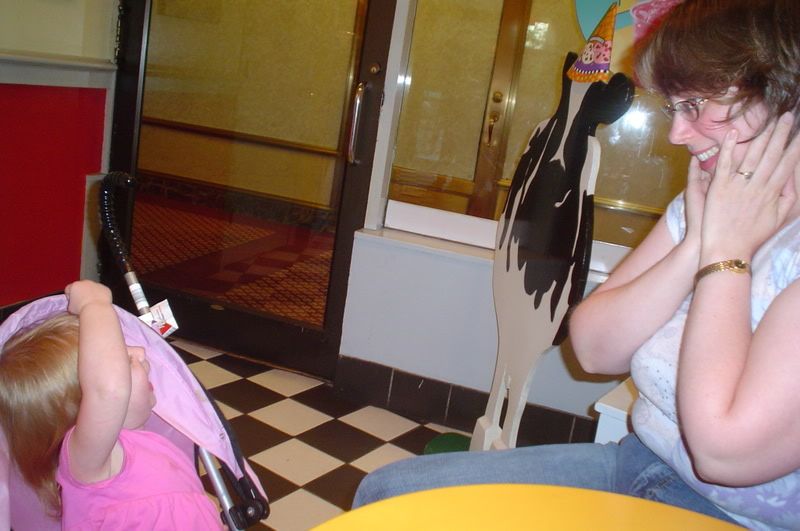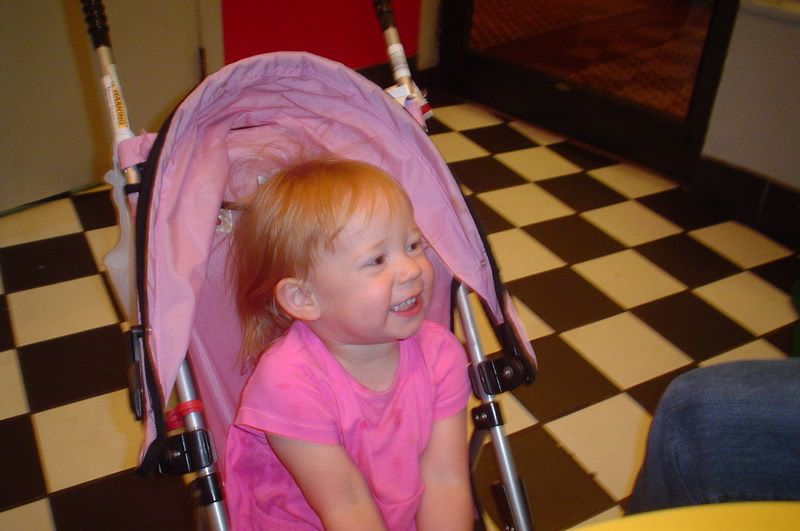 General cuteness that can't be classified: