Sorry it has been so long since I posted. Life has been in full swing with the end of summer approaching and the new year beginning. I've actually had to do a little work at work - the nerve!
Aidan is busy growing and changing. She is now standing unsupported for brief periods of time and even taking a few unsupported steps...if she isn't thinking about it. A friend took a picture of her standing. I'll post it once she emails it to me. Aidan is getting very good at pointing to indicate things she wants. Sometimes I wish she could point just a little more clearly, as we sometimes play 20 questions to figure out what it is she wants, but mostly she's pretty clear.
Today was a big day with Aidan getting her 1 year pictures taken. Unfortunately, she wouldn't nap when she was supposed to and fell asleep right before we arrived at the picture studio. Needless to say, Aidan wasn't totally her happy self. We did get some good pictures, however.
In other news, we are tranisition from bottle sippy cup. Most of the time is going fairly easily. We are down to just 2 bottles a day and we plan to phase those out after our vacation in Oregon. We are also transitioning to cow's milk and hoping Aidan isn't allergic. So far, some snot but not a ton. We are also trying to introduce a spoon. She's not always clear on the concept. We've started brushing teeth and she loves this!
Aidan's latest obsession is hats. She must have all the hats she can see and and put them on her head and we must wear them as well. Very cute!
Here are some pictures....
"Eating" with a spoon:



Her swimming pool: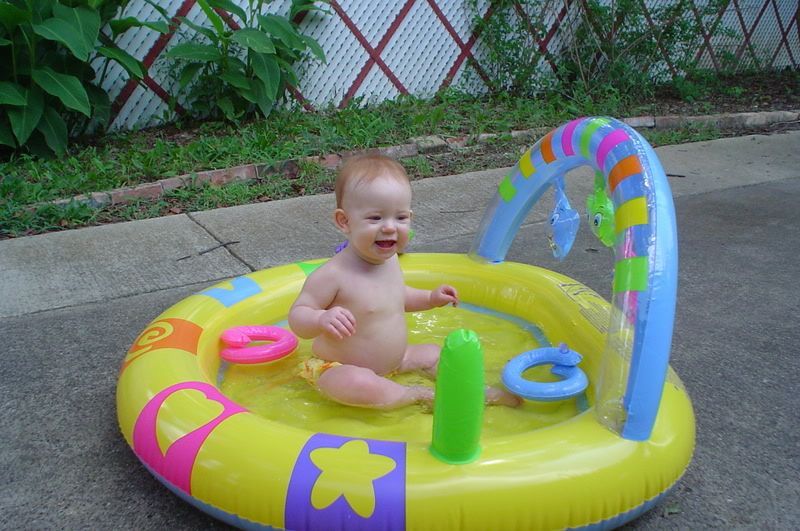 Ad for Whole Foods: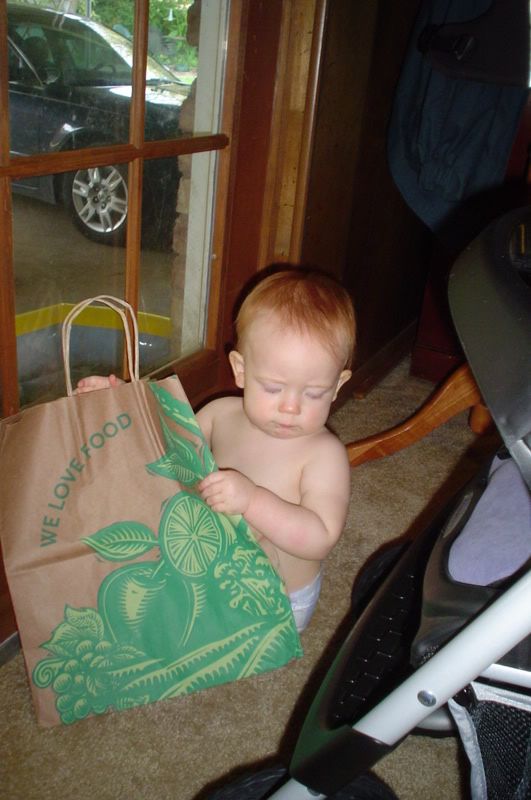 Hats, hats, hats!