Aidan will turn 9 months on Thursday, May 31st. How exciting! Aidan says that even more exciting is that there are no shots scheduled for her 9 month check-up! I thought it would be fun to review where she's been in her stats:
Birth: 7 pounds 10 ounces, 20.25 inches


2 weeks: 7 pounds 12 ounces, 21 7/8 inches


1 month: 9 pounds 9 ounces, 22 3/8 inches


2 months: 11 pounds 15 ounces, 23 1/2 inches


4 months: 14 pounds 8 ounces, 26 1/4 inches


6 months: 16 pounds 3 ounches, 26 3/4 inches
Pretty amazing, huh?
Cool things that happened this week include Aidan actually grabbing her bottle, putting it in her mouth (instead of just playing with the nipple) and drinking out of it and Aidan using a sippy cup on her own for the first time. Neither one lasted long, but she did them both. She's also sooooooo close to pulling up. She's still working on crawling. Today, she went to the church potluck and sat in her own high chair. She's teething up a storm. Still just one bottom front tooth poking through, but we think there are a couple more trying to show up.
This morning, she was fussing and I went to check on her and she was attempting to sleep while sitting in the lotus position and then bending over to put her head on the bed. Silly girl! She got to sleep in the big girl bed for a bit this morning. Aidan thought that was great! I think we have another round of ear infections. Poor little girl!
Standing up in her crib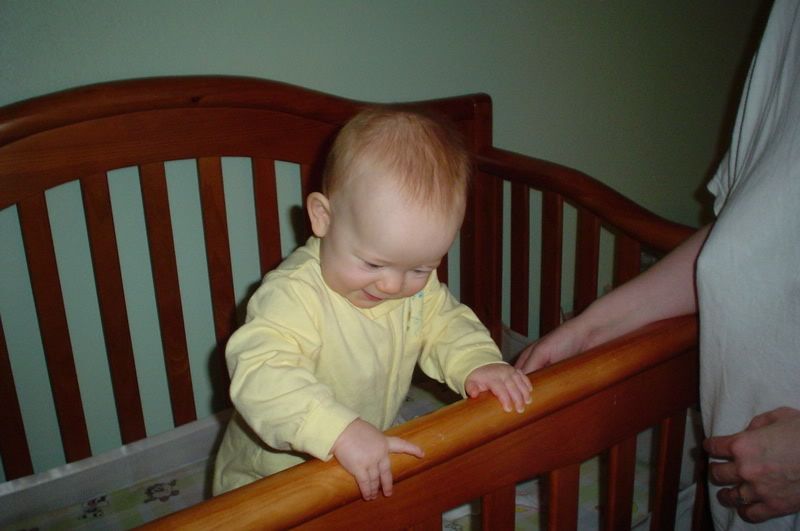 Playing the bongo drum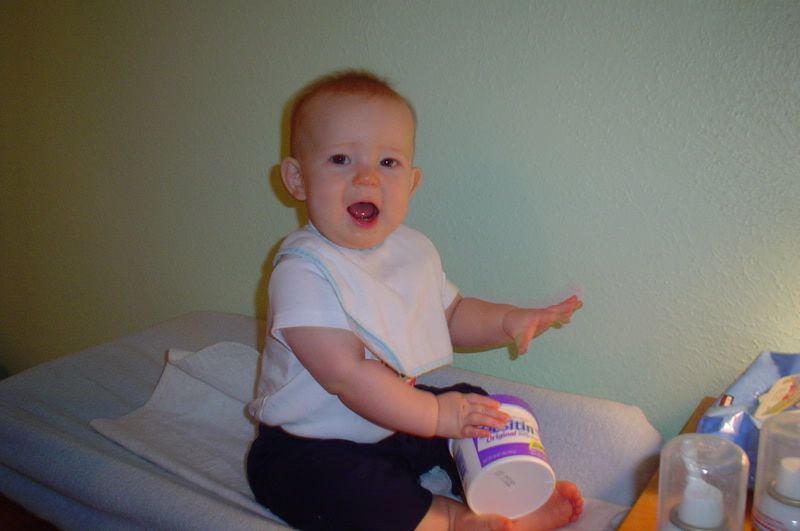 When Aidan grabbed dinner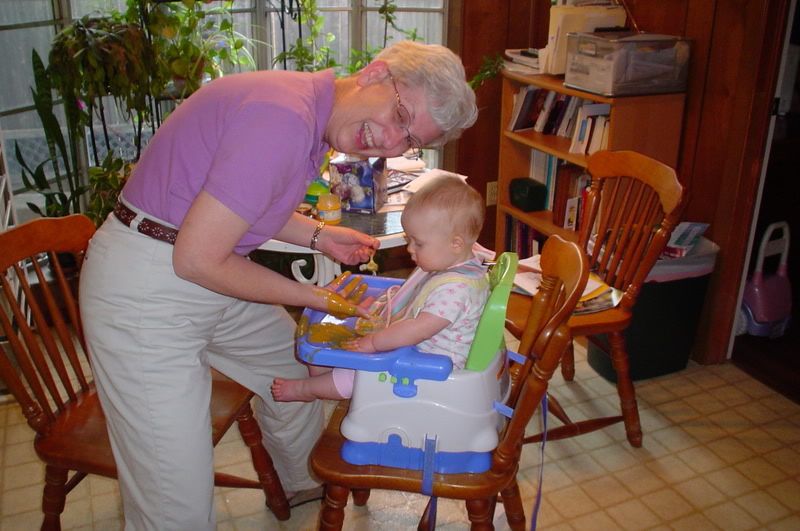 Aidan's a big girl now!