We are behind in uploading pictures from Aidan's eighth month, but below are a few cute pictures. Month eight brought our first Mother's Day with Aidan. They made presents at daycare. There is a picture of it below. Aidan and I made Christianne a photobook at
snapfish.com
. Aidan and Christianne bought me a new
Mommy charm
for my bracelet - and tickets to
Dancing with the Stars Tour.
In just the last few days, Aidan has taken a couple of tentative crawls (hand, hand, knee, fall down) and started to pull up on things (like her bouncer!). She loves to stand on her tip toes, which makes standing up a bit more challenging, so we are working on "heels down." We just switched from the infant carrier to the convertable carseat, which she seems to like as it is roomier. I like it because it is easier to install! Her 9 month check-up is next Thursday, May 31st. I can't believe it has been 9 months already!
Here are the pictures:
Now that Aidan is creeping around, she gets her hands washed a lot more frequently!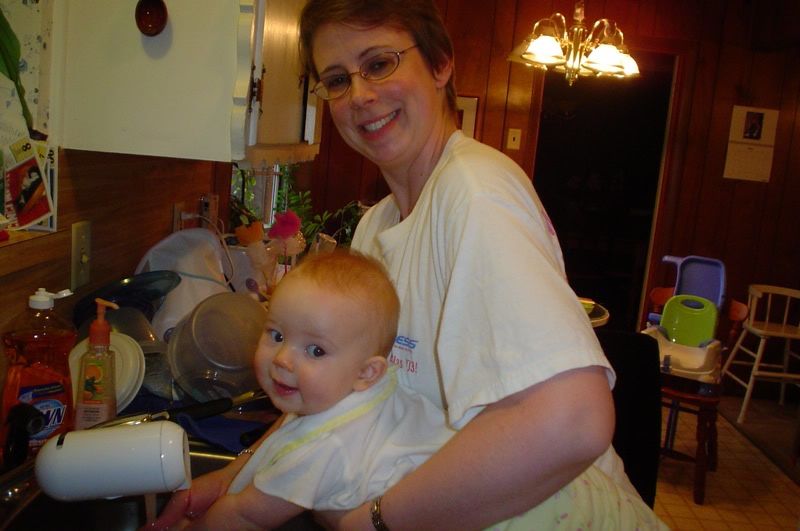 Playing with Mama
Mother's Day Present