Aidan and her mommies went to the Dallas World Aquarium last Saturday. It took us awhile to find the fish, but once we did, Aidan thought it was great!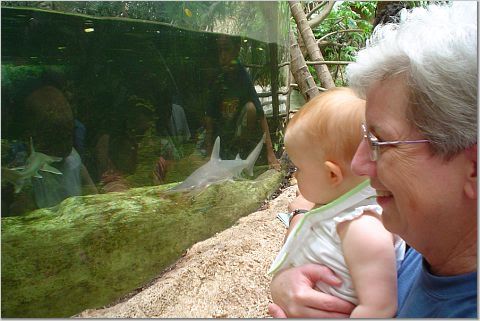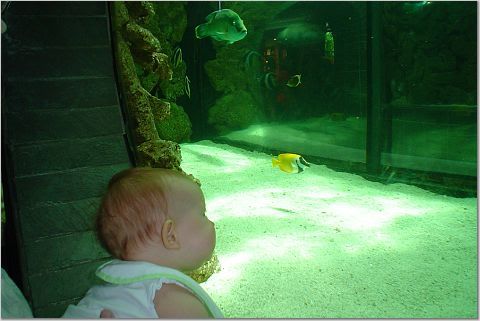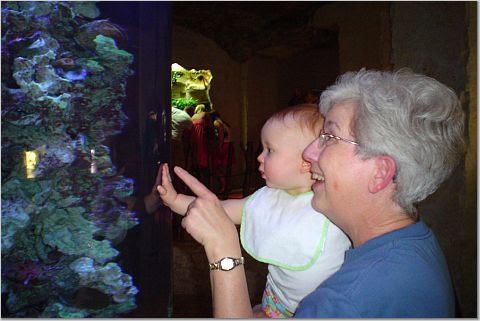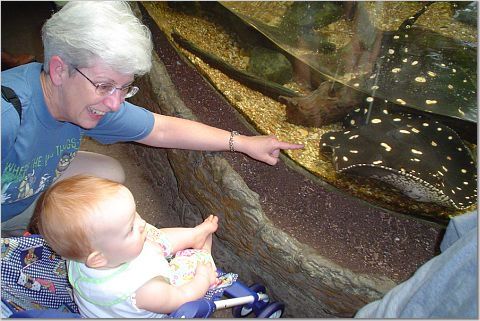 Aidan has also been practicing her typing skills: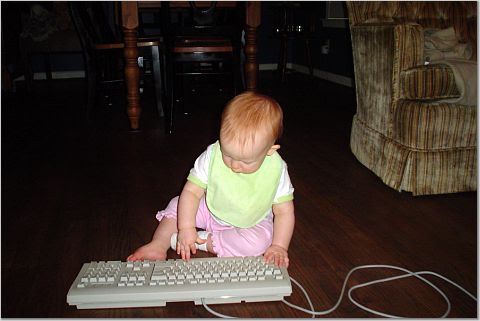 And this is what happens when you give a nearly-naked baby black beans to feed herself: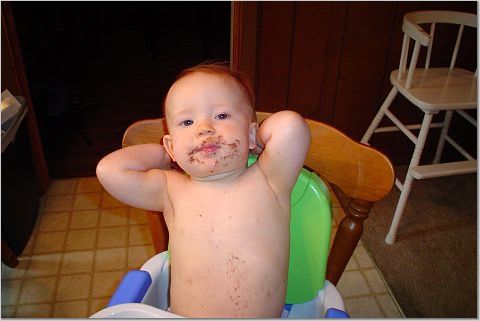 Aidan says that feeding herself is fun - even if it does take an hour to get through dinner! Last night's dinner consisted of the standard green beans, peas, and carrots; crushed cherrio covered avocado (to make it easier to pick up); black beans; and plain macarroni. Yum, yum!